You are amazing! Thank you for being my rock.
Can't believe it had been so long since we got to visit. Glad you came to town.
You did it again! Another year to plan and no disappointments on your part:)
Sorry I just got your older no so cool sibling a few months back, looks like I'll have to admire you from a far.
YAY! Sweeps week, can't wait for the weekend to watch all of my fav shows from this week.
I would really like to print my own international postage labels from home, can we work on that please?
Can you hurry I have 2 awesome trips scheduled and I'm ready!
I have to say, I never would have guessed! but I loved all of it!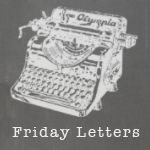 Pin It