Thank you for making time for me this week. I think we both needed it.
I had so much fun this past weekend on our road trip.
I need to get through the next 3 months, pleas
e, please behave! I can not afford days in bed.
I've missed you. It's been a fun reunion.
Why would you think you can order a custom product for a holiday and expect to get it within days. Do businesses really do this? Sad to say I have had to turn a lot of you away this week:(
Once again you are my hero this week.
Thank you for being you! So excited that we reached the 500 sales milestone this morning!
Yes, that is 2000+ followers!!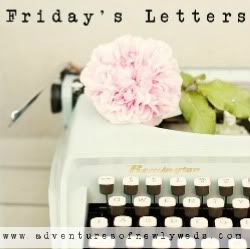 Pin It