Sorry I have neglected you this past two weeks. I promise I will try to do better.
Dear Very Jane customers,
You rocked of world! I can't believe you bough 800 sets of hair knoties!!
Thank you Thank you for the feature!
This week has been amazing.
I hope you bring me lots of packages today:)
I'm super excited that you are coming to visit!!!
Can't wait to see you both in just 2 weeks!
I promise I'll come by this weekend.
I know you need more sleep, more down time. I promise I will make this up to you. Can you just get me through the next 3 weeks without getting sick?!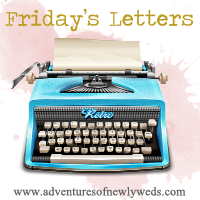 Pin It