Perfect for your summer table! I took 2 projects and merged them into one. Lowe's has this adorable Creative Ideas magazine now full of ides and easy tutorials. They made these personalized votive just in time for Mother's Day. I wasn't huge on the etching but like the color and the frosted glass look.
Last month I bought a set of these adorable vinyl stickers from Groopdealz. I had no idea what I was going to do with them, but will make sure I buy more than one set next time. See that cute picture in with the silverware in the mason jars. Yep, thats the look I was going for.
If you missed this awesome deal on Groopdealz, you can shop for these awesome decals in the sellers shop directly.
Krylon makes the most fabulous product, yep that is glass frosting spray paint! I found it at Hobby Lobby and it was $7.99 a can, thank goodness for those 40% off coupons.
I really gently sprayed the exterior of each jar, only one coat was needed and it took about 30 minutes for it to dry completely.
I sprayed the outside of the lids with black spray paint, or they could be brush painted with any simple paint you might have in your stash.
Following the simple directions I applied the vinyl decals to the smooth surface of the jar.
All finished! Perfect for the summer table with bright colored plastic cutlery or your everyday silverware.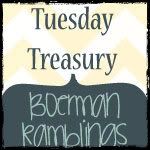 Pin It