A few weeks back I decided to merge my blogs, to bring Elle Dee Designs over to It's My Life. My main reason for this is neglect. I have so much fun blogging, but my business blog is neglected. So this is were you will see new products and were you might find a coupon code or deals. How doesn't like a good deal?!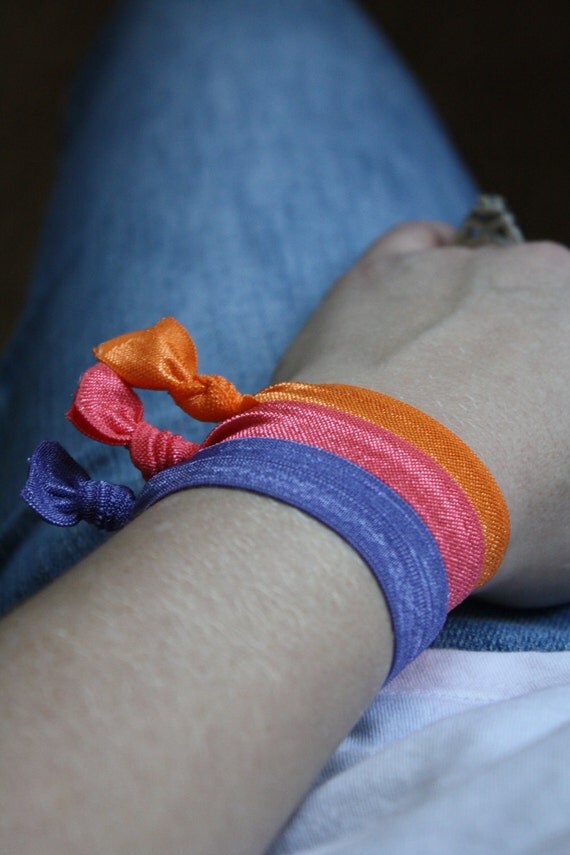 Starting last week Hair Knoties are available in our Etsy Shop. There are a variety of colors to choose from and if you want to mix and match a set, just let me know. I have more great colors coming to the shop too. Knoties are a soft elastic that doesn't tangle or pull your hair. They're stylish and fun to coordinate with your outfit and look great on your wrist. Great for team colors or school events, pool side, or everyday wear.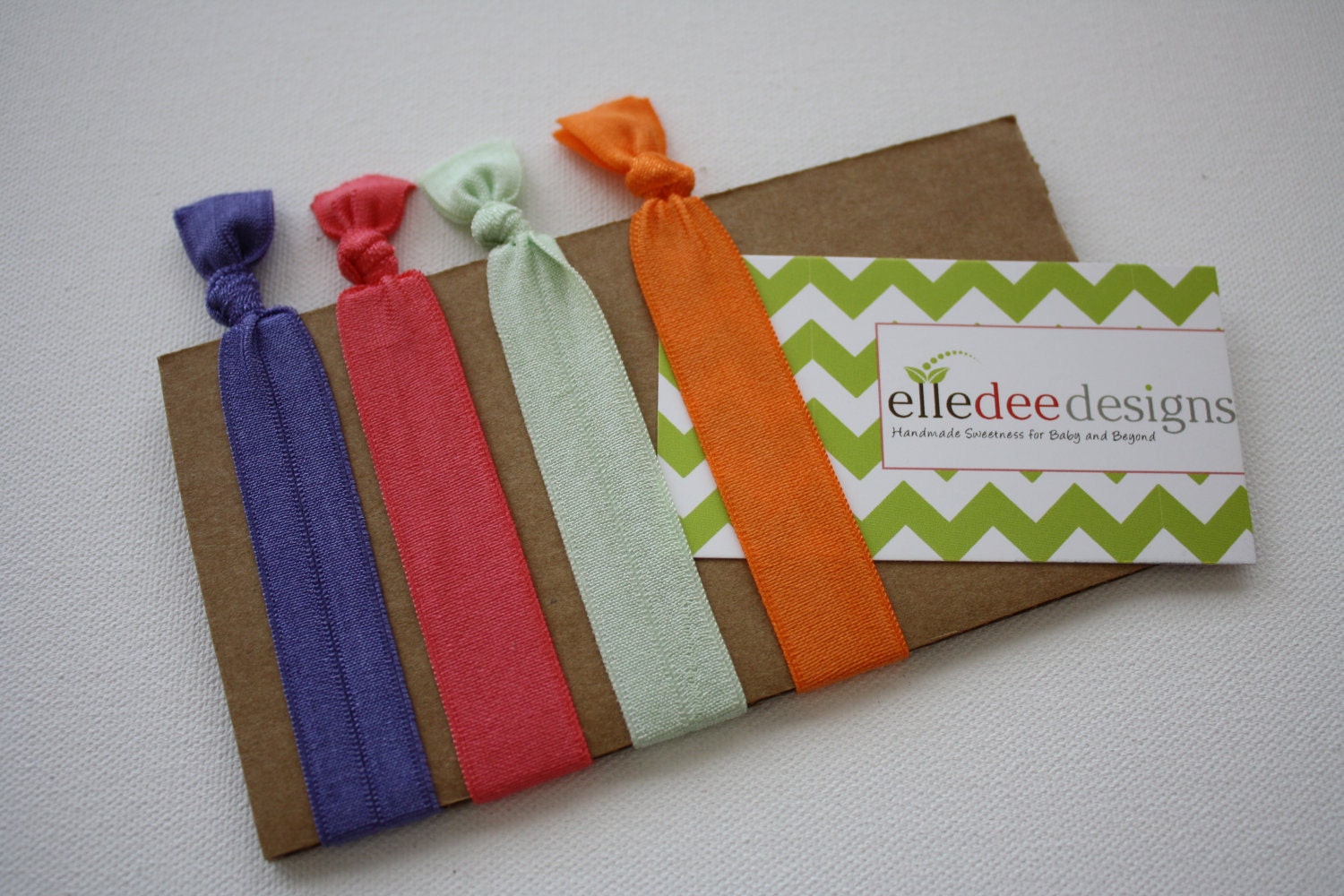 Spring Set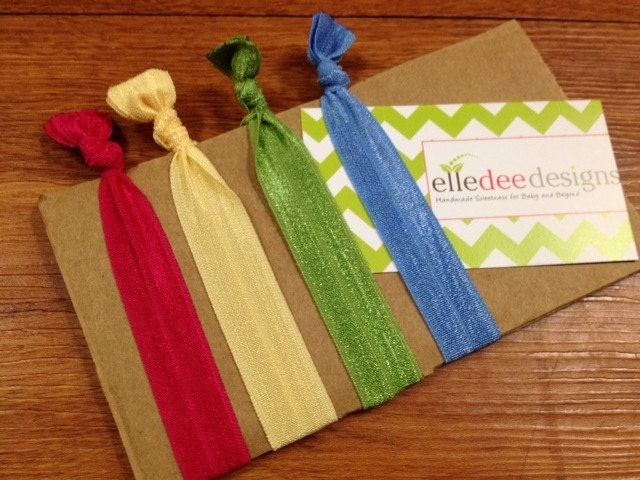 Summer Set
Glamor Set
So head over and check out the
Etsy Shop
and use coupon code
for
10%
off your entire order!
Pin It