Lists are so fun, I like making them and then striking a line though the tasks as they are accomplished.
Some lists are for an hour's grocery store trip, a year of books, a daily today, or a lifetime. I think this is a lifetime one.
So here is my list of places I really wanna go!
1.

Greece

- Because its beautiful if for no other reason.
2.

Italy

- Heritage, oh and I love the food.
3.

Scotland

- More Heritage
4.

Australia -

Dive the great Barrier Reef
6.

Alaska

- Because Hubs Love it
8.

Ireland

- Beauty and Culture
9.

Hawaii

- Diving and Volanos
10.

Washington D.C.

- History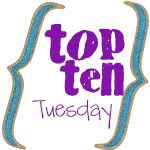 Pin It