I have so much fun searching for small things to do for the awesome group I work with to let them know how great I think they are. We are always move and hustling so when I saw this post I thought, too cute!
The original concept came with the printable flags that had cute saying on them for teachers and teacher aids. Well since I was giving them to nurses and medical assistants I passed on the printable and just wrote personal thank you notes instead. Adorable thank you notes are from Tisa's Creations.
I have been seeing these colorful tumblers all over town, but with having to purchase 6 of them I was looking for a deal. Joann's and HEB had them for $5.99 each and Wal-mart $3.88. Wal-mart had the better selection as well so I was able to chose a variety of colors and prints.
Each cup is filled with a box worth of drink mixes, each one is the perfect amount for the cup size. I bought a variety so each cup has: lemonade, pink lemonade, tea, and fruit punch.
With the cups and a box of drink mixes each one cost me right at $5. Perfect appreciation gift for teachers, school nurses, assistants, or anyone.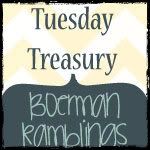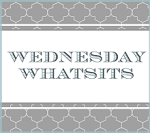 Pin It