I feel that I have been very blessed this year. Now I know its only 5 weeks into this year, but I have had an amazing year so far. I have been blessed with time with my family, time with hubs, an incredible group of couples from church, a new circle of friends of which are all Christian women, encouragement at work. So many things that it is really hard to list them all.
I started blogging regularly this year and an proud to say I have actually had something to say each day! I have embraced this blog to be not only an outlet for me, but it needed to be fun. I really enjoy reading other's postings and linking up with "Linky Parties." I think my favorite linky party takes place each Wednesday over at
It's a Long Story
, it's called 1 Little Word Wednesdays.
When I first read about this post, I really had to think about what my word would be.
I choose POSITIVE...I want to choose to be more POSITIVE.
It really is a conscious effort.
This week I had my challenges and my successes like every week.
With My Husband: He's tired and a little stressed. He works so hard for us and is going to school to prepare for the future. I tried to be a positive encouragement to him, calm and helpful when he needed it and sometimes it was as easy as going shopping so he had a quite house to study in.
With My Work: This ones challenging, work has its Mondays, the it has it's Tuesday's that feel like Mondays. This past week I think work was my biggest struggle. We had a lot of people call in sick and have several new employees starting. Moral is.... stretched. I'm trying to keep my chin high and be positive with every interaction I have. I'm praying hard on this one.
With My Friends: Don't gossip! Be encouraging!
With My Self: Don't get discouraged, keep praying, keep smiling.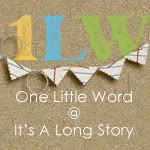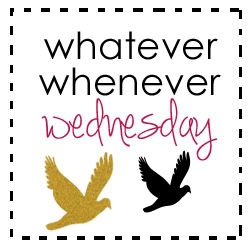 Pin It