Dear Cell Phone Owners,
Please don't make ME listen to YOUR favorite song while I wait for you to answer the phone. This makes me not want to call you again.
p.s Why would you pay for a song that you don't actually get to listen to?
Dear You know who you are,
I'm pretty much done with your attitude. You need to get it together.
Dear Apple/iTunes,
Why did all of my purchased ring tones disappear when I lst updated my phone, and how can I get them back?
Dear Mom,
I adore my new Red Starbucks travel mug. I think of your every morning when I make my tea for work. Thank you!
Dear Heart,
Enough with the palpitations. I am tired of Dr appointments, medications, and monitors. Can we please call a truce?
Dear Shutter Lady,
You may have redeemed yourself. We'll see next week.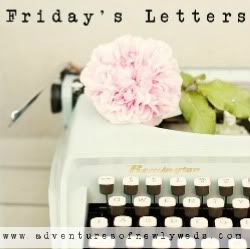 Pin It