Dear Rain,
We need you, so I won't say go away. But could you try and keep it down. I'm trying to sleep.
Dear Businesses,
If you do a giveaway on a blog, make sure to contact your winner. I was so excited about winning your amazing prize, but you never emailed me back and I don't want to nag:(
Dear Weekend,
You went by too fast, I'm glad you're back.
Dear Nice Girl @ The Bookstore,
I'm not judging, you sounded really nice and I know this is Austin. That being said ankle books, rainbow knee high sock and a skirt so short your booty is almost showing isn't the best "are you hiring" outfit. Especially in the used bookstore that the sweet retired lady runs where she plays harp music all day. Just sayin'.
Dear Monday,
Thanks for going so smooth. No one yelled or cursed at me on the phone...all day!
Dear Birchbox,
Thank you for finally removing me from the wait list.
Dear Erin Condren,
Thank you! Thank you! I am so happy that my planner came in and it is amazing.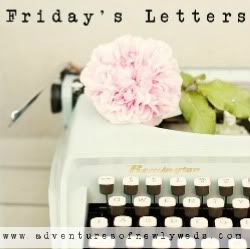 Pin It