After 2 weeks of missing church, hubs was off of work this weekend and we were able to attend together. It was just what I needed. I think that my Monday was so amazing, because my week started off in praise and worship. What better way to celebrate that than to share. Tuesday 10 this week are my 10 favorite Bible verses. Hope you enjoy. What is your favorite scripture. Why?
Romans 5:8 NKJ
But God demonstrates His own love toward us, in that while we were still sinners, Christ
died for us.
Philippians
4:13 NKJ
I can do all things through Christ, who strengthens me.
Galatians 5:22-23
But the fruit of the Spirit is love, joy, peace, long suffering, kindness, goodness, faithfulness,
gentleness, self-control. Against such there is no law.
John 3:16
For God so loved the world that He gave His only begotten Son, that whoever believes in Him should not perish but have everlasting life.
Psalm 37:4
Delight yourself also in the

Lord

,
And He shall give you the desires of your heart.
Matthew 6:33
But seek first the kingdom of God and His righteousness, and all these things shall be added to you.
Romans 6:23
For the wages of sin
is
death, but the gift of God
is
eternal life in Christ Jesus our Lord.
Psalm 118:24
This is the day the

Lord

has made;
We will rejoice and be glad in it.
Romans 10:15
And how shall they preach unless they are sent? As it is written:
"How beautiful are the feet of those who preach the gospel of peace,Who bring glad tidings of good things!"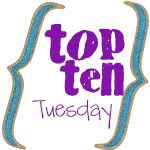 Pin It