I wish I had time to write about all of the things I am thankful for. I guess I would start it with something like....God, thank you for blessing me with so many blessings that I have a list of things I'm thankful for. I don't just have 1 or 2 things, although i try to just write about a few each week. I have so many that I can hardly think about all of them. God is so good, I wish I could repay Him someday.
#1 My Bible and A Challenge:

Several months ago, our pastor at church challenged us to spend just 5 minutes a day in The Word for 1 week. Easy enough, my 1 week has turned into months and I love that I start each morning reading my bible and having time in prayer. I think it makes my entire day go better. I'm thankful that I can read the Word and thankful for the challenge to start reading daily.
#2 My Job: In a time when so many people are without work, I have a job that not only helps provide but that I enjoy. My coworkers are nice individuals. My boss is friendly and awesome! I just like what I do. There are days I really enjoy being at work, don't get me wrong if I could sell enough clothes to work from home I'd be all over that:)
#3 Time for Exercise:
I exercise almost everyday. Some weeks I manage it every day, other 4-5 times a week. I am glad that I have time everyday to take care of my body, relieve stress and challenge myself. Sometimes I spend this time thinking, praying, or being entertained. Its an hour or so a day that is there for me to do whatever I want.
What are you most thankful for this week? Have you sat down and really thought about it?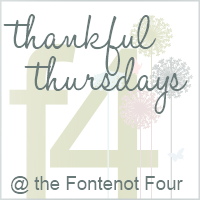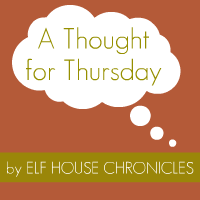 Pin It