I usually have so much to say. I think this week has been busy and I have had a hard time wrapping my brain around all of it. I have missed some of the quality time that Hubs and I usually have. He is been busy with school and work, and we had last minute company late in the week.
Hubs is amazing, I can't say enough sweet things about him. Then there are the days he makes me want to pull my hair out, but this week was full of the other days. The sweet days.
After our company left on Friday morning, Hubs asked me to dinner later that night. It's nice to be asked, rather than told. I got to pick the place and I chose a tasty Argentinian restaurant that has my favorite desert. Not only was the food amazing, the company couldn't have been better. We had an entire meal with meaningful conversation. Some about day to day life, some more personal and serious. This really made the rest of my weekend just amazing.
I've been getting sweet text messages and lots of time the past few days even though Hubs is at work. I think he just knows when I need time.
So something I have really been working on, interrupting. I do it to everyone, and if you are my in real life friend I apologize. I really am trying to improve this area. Hubs told me today that he has noticed that I have been doing better with it and he appreciates it. Wow! Way to make me feel good. Don't think you could have rained on my parade after that.
Struggling to be positive...In laws. My father in law is coming to visit over Spring Break and while I love this man very much. I always have some angst when I know a visit it coming. Please pray for me in the coming weeks while I struggle with this. I WANT to be Positive in every aspect.
So I tried to find a verse that I could focus on this week and believe it or not my index doesn't have the word positive in it. So I'm going with joyful. I think that they are interchangeable in the circumstances. I want to be Joyful!
Be joyful in hope, patient in affliction, faithful in prayer - Romans 12:12
But the fruit of the Spirit is love, joy, peace, forbearance, kindness, goodness, faithfulness, gentleness and self-control. Against such things there is no law - Galatians 5:22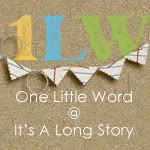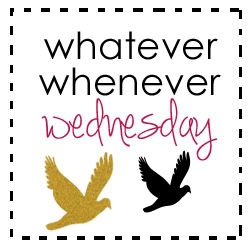 Pin It