Oh, how Thankful I am!!!
#1 Used Book Store: I can't get enough of that old book smell. I'm cheap frugal, and sometimes read a book a day. Which can get expensive. My dad introduced me to used book store many years ago and it is still a regular errand for us when I go home to visit.
#2 My Serger: It makes my day easier, more efficient, and me happy.
#3 Hot Tea: I have given up caffine except for the occasional glass of iced tea. Since trying to loose weight I have tried to cut out most sugars, so my favorite starbucks peppermint coco, and McD's hot coco have been set to the side. I have really enjoyed my morning cup of hot tea, and on days off I usually have several through out the rest of the day. Might just have another right now.
via
Linking up with: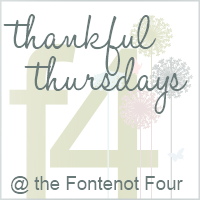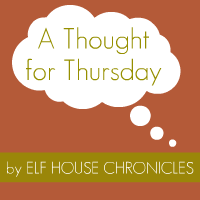 Pin It